Modern Barber Franchise Investment Opportunities Available
Learn about our investment requirements and what it takes to own an Ultimate Barber Franchise.

The Right Investor for the Ultimate Opportunity
The Ultimate Barber is expanding, thanks to the hard work of founder John Hall. Franchise owners have a few key traits in common that can make them perfect for this barber franchise.
Experience with franchises, particularly multi-units of either the same or different franchise brands, is a must. If you understand the economics behind owning, building, and then selling multi-units, you may be perfect for this barber franchise.
But it's not all about the experience. We are also looking for confidence – franchise owners who can also listen to industry experience, leaning on the support offered by their franchisor when needed. Our ideal franchise owner is aspirational and ready to expand – The Ultimate Barber is growing rapidly and needs franchise owners who are ready to jump in and be part of that growth.
Being well-capitalized and interested in the barbershop industry is also highly preferred in potential franchisees.

The Finances of Joining a Barber Franchise
Starting and setting up your own The Ultimate Barber franchise takes a total investment of between $500,000 and $800,000. An average investment would be approximately $600,000.
We recommend that you have at least $60,000 in liquid capital if you're interested in becoming a barber franchise owner. A minimum net worth of $100,000 is also highly recommended.
Investment Capital:
(Refer to our FDD Item 7 for specifics on startup costs.)
Minimum Liquid Capital:

$60,000

Minimum Net Worth:

$100,000

The business model of The Ultimate Barber is built around supporting franchise owners, making it easy to build on and grow. We can provide franchise owners with industry experience to supplement their existing franchise and business experience.
Fostering a community within your barbershop and helping customers destress or impress at job interviews can also be major feel-good benefits to a barber franchise.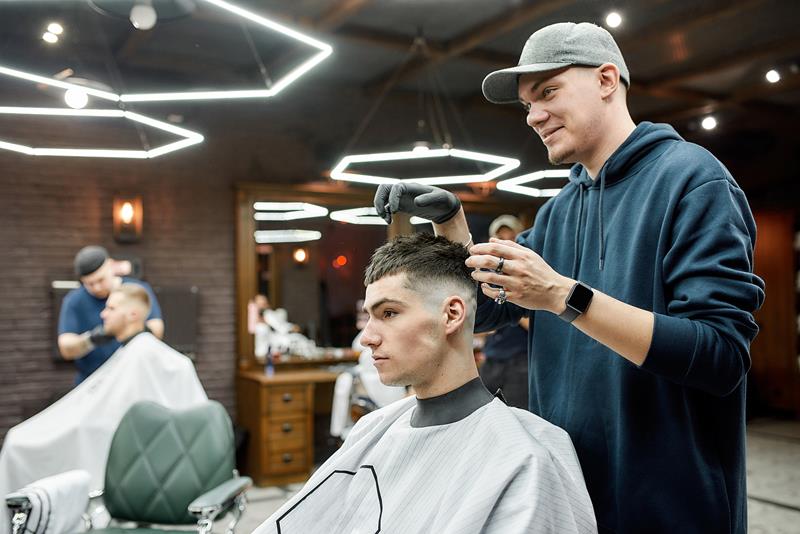 Get in touch today to learn more about The Ultimate Barber's modern approach to barbering and barber franchise opportunities.