Behind The Ultimate Barber
The Ultimate Barber is taking barbershops into the 21st century. When you become an Ultimate Barber franchise owner, you'll be entering an award-winning and tech-driven world that seamlessly combines community and efficiency.

John Hall, the founder of The Ultimate Barber, found his talent for barbering at a young age. When he was just twelve years old, he helped a friend by cutting his hair after he spent the money his mother gave him for a haircut. From modest beginnings, he has tirelessly built up The Ultimate Barber, improving his craft and his entrepreneurial skills.
Although he's aware of some overworked-and-struggling stereotypes in the industry, John is happy to report that The Ultimate Barber has bypassed that label. He has shown that barbering can be rewarding for both barbers and their customers, providing business ownership for barbers and self-care opportunities for many men.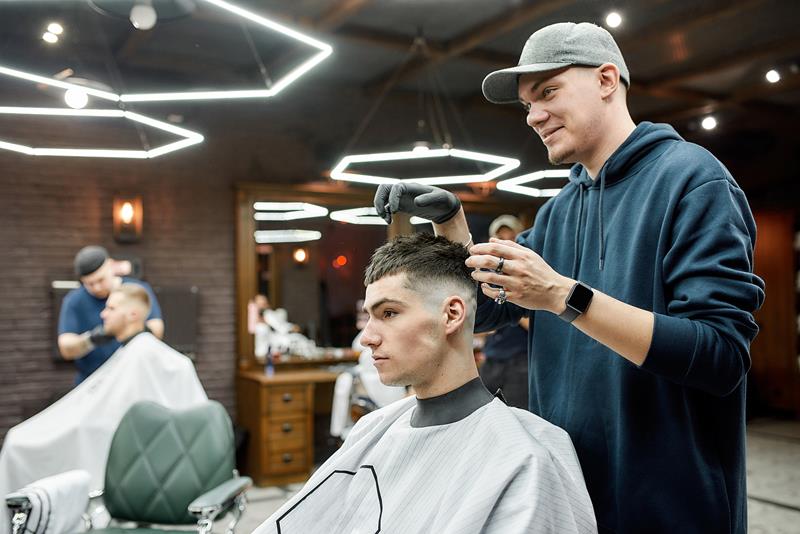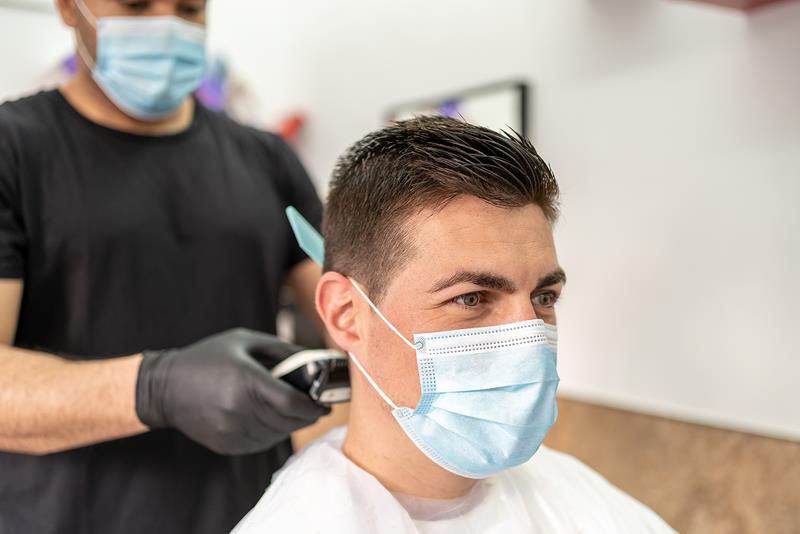 John has stepped forward to fill a current gap in the market: black-owned businesses. From when he opened The Ultimate Barber in 2010 to its current expansion into barber shop franchising, he has always worked hard to create a business model that works. His story is aspirational for many, with a key message-
"You can do what you love and be rewarded for it."
John sees his reward as the rapid growth and scaling of The Ultimate Barber, which is ready for new franchise owners.

By blending technology and the old-school barber experience, John has found an exciting combination that can move the barbering industry into the future. Scheduling and making appointments are made easy for customers with new tech. But the sense of community and the atmosphere within The Ultimate Barber locations is still thriving and authentic.

Becoming a Part of The Ultimate Barber Story
You're a person who makes smart decisions. You understand business and how to take a franchise location from zero to one hundred. You want to be on board all the way through the process and have industry experts to lean on in unfamiliar situations.
The Ultimate Barber could be the ultimate barber franchise for you. The business has been growing steadily, gaining recognition through the years. That means there's never been a better time to "buy in."
There's also an unparalleled focus on franchisee support. We respect you and your experience as a franchise owner, but we don't expect you to know everything about us right away. Ongoing support continues throughout your ownership of an Ultimate Barber franchise, so you'll never be left alone to struggle.
Total Investment:
(Refer to our FDD Item 7 for specifics on startup costs.)
Minimum Liquid Capital:

$60,000

Minimum Net Worth:

$100,000
Are you ready to become a part of The Ultimate Barber story? Get in touch and learn more about our barber franchise opportunities today.